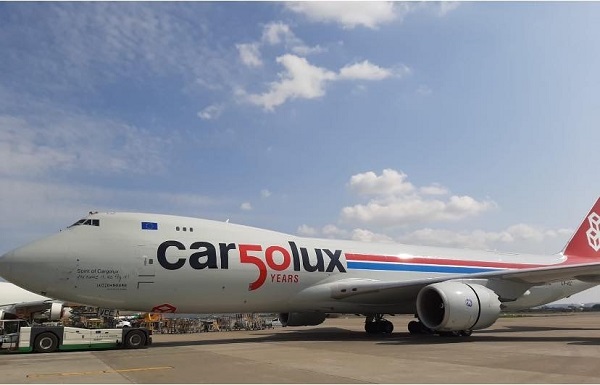 On Thursday 14 September 2023, hundreds of Cargolux employees went on strike after the management of the Luxembourg cargo airline and trade unions failed to reach an agreement over pay increases.
The LCGB and OGBL trade unions noted in a press release ahead of the strike that, after 27 rounds of negotiations and five meetings at the National Conciliation Office, "no agreement could be reached" with Cargolux's management at their most recent meeting on 31 August 2023.
The unions said they had rejected Cargolux's proposal to raise salaries by 4% over four years, which they deemed "insufficient" in the context of inflation and the company's record profits in recent years - Cargolux reported revenues of $5.1 billion for 2022, up 14.7% compared to 2021.
The unions are seeking a salary increase of 6% for Cargolux employees as part of the collective working agreement.
The management of Cargolux later stated that it had offered a 5% salary increase over five years. The company added that it had made this offer "verbally" on Tuesday 12 September before sending its "final offer" in written format to both unions on the evening of Wednesday 13 September 2023.
According to the unions, however, Cargolux also failed to agree to a guarantee against inflation for all employees in case of a change in wage indexation legislation. The unions added that the company's management had refused to negotiate a new salary scale for ground staff, despite an earlier agreement, and wanted to impose internal teleworking regulations (rather than negotiating them).
Faced with this impasse in negotiations, the LCGB and OGBL unions announced strike action starting on Thursday morning. As of 06:00, several hundred employees gathered in front of Cargolux's headquarters in Sandweiler.
"For the unions, the collective agreement must guarantee attractive salaries and thereby ensure the attractiveness of Cargolux," stated the LCGB and the OGBL.
The Association Luxembourgeoise des Pilotes de Ligne (ALPL) Luxair Division has expressed its "full solidarity with the legitimate and justified demands of the entire Cargolux staff."