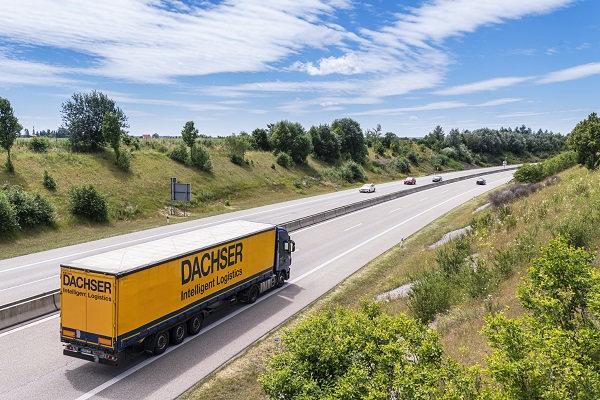 Credit: Dachser
Dachser, a German logistics company with a branch in Grevenmacher in Luxembourg, today presented its annual results for 2020.
At the end of 2020, Dachser's consolidated net revenue amounted to €5.61 billion, a slight decrease (0.9%) compared to the previous year.
In the Benelux, the logistics service provider increased revenue by 2.5% to €329 million. Shipment numbers increased by 3.2% to 3.1 million, whilst tonnage increased to 1.3 million tonnes. The 851 logistics professionals in the Benelux together form the power of the network.
Despite the exceptional circumstances linked to the COVID-19 pandemic, Dachser's figures in Luxembourg remained virtually unchanged. The branch in Grevenmacher processed 0.2 million shipments with a weight of 72,200 tonnes, resulting in a turnover of €14 million.
"Thanks to the tremendous commitment and flexibility of our employees and drivers, we have once again been able to record wonderful results," explained Aat van der Meer, Managing Director of Dachser Benelux. "At Dachser we value the education and training of personnel: by now, 10% of the workforce consists of trainees, many of whom actually become permanent employees after they finish school".
On 7 February 2021, the Grevenmacher branch celebrated its 10th anniversary. In the past ten years, the branch has experienced constant growth. When it opened, Dachser Luxembourg started with 18 employees in a 2,700 m2 crossdock warehouse and 600 m2 of office space. In the meantime, the branch has grown to 4,600 m2 and 51 employees.
Mr Van der Meer added: "Luxembourg has a very strategic location, directly connected to Dachser's Eurohub in Überherrn, and is therefore of added value to the Dachser network. By continuing to innovate and optimise its own IT systems, Dachser will also be able to optimally serve its customers' entire supply chains in the future. We look forward to further expanding our services in Luxembourg as part of our Benelux network".