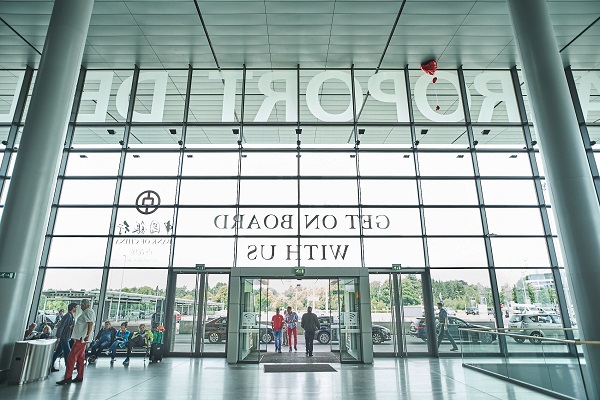 Lux-Airport has confirmed that the first phase of moving the Baggage Handling System (BHS) at Luxembourg Airport towards EU aviation compliance has been completed.
The requirements for hold baggage screening changed as a result of EU Regulation 2015/1998 whose initial deadline for implementation was September 2020 and has now been postponed to 2021 due to the COVID-19 pandemic.
Over the past two years, the Luxembourg Airport team successfully moved the first half of the baggage handling system, completing their work in time for the initial deadline of the new EU Regulation. The Direction Aviation Civile (DAC) has approved the completion of the relevant works. The new standard was implemented in order to achieve higher levels of security. Sticking to the deadline was possible because the works were carried out in parallel to daily operations and at night. The move required detailed planning of actions and resources, while daily life at the airport had to remain uninterrupted.
The first part of the baggage handling system is now compliant and operational. The new BHS has been upgraded to "Standard 3 – Approved explosives detection systems". The next step, moving the second half of the baggage handling system, has been initiated.
According to René Steinhaus, CEO of lux-Airport: "Moving and overhauling our BHS system can be compared to open-heart surgery; you replace a system while the rest of the body must continue to function as normal. Moving the entire baggage handling system was certainly a challenge, and meeting that challenge was made possible thanks to the exceptional cooperation and collaboration of the various teams".