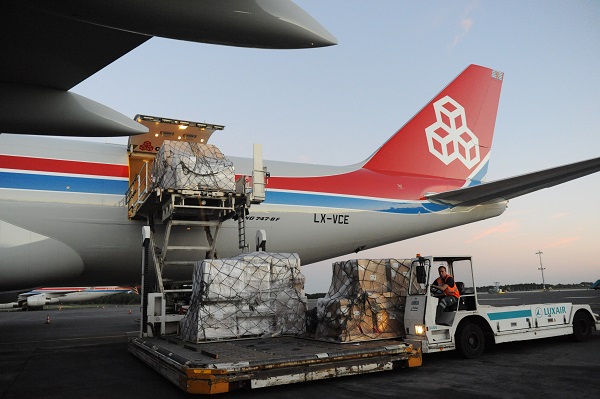 Credit: Cargolux
Luxembourg-based all-cargo airline Cargolux has announced that it will be donating medical supplies to Zhengzhou Xinzheng International Airport in China in light of the coronavirus epidemic.
Cargolux, in coordination with Luxembourg's Ministry of Mobility and Public Works, will dispatch a total of 75,000 face masks and 44,000 sanitary wipes on its flight to Zhengzhou this Saturday. These products are intended for distribution among the airline's business partners in Zhengzhou Xinzheng International Airport as a mark of support in these challenging times.
Richard Forson, President and CEO of Cargolux, commented: "This donation is a token of our appreciation for the long-lasting partnerships we have enjoyed over the years. Our business partners in Zhengzhou have shown unwavering dedication and support for our operations".
Cargolux has also confirmed that it is continuously monitoring the situation in China and has adapted its flight schedule to adjust to the market situation. Service to China is expected to increase over the coming weeks to accommodate the resumption of factory production. These flights will be operated in accordance with recommendations from the World Health Organization (WHO) and other regulatory bodies, as well as Cargolux's own restrictions including no crew layovers in China.