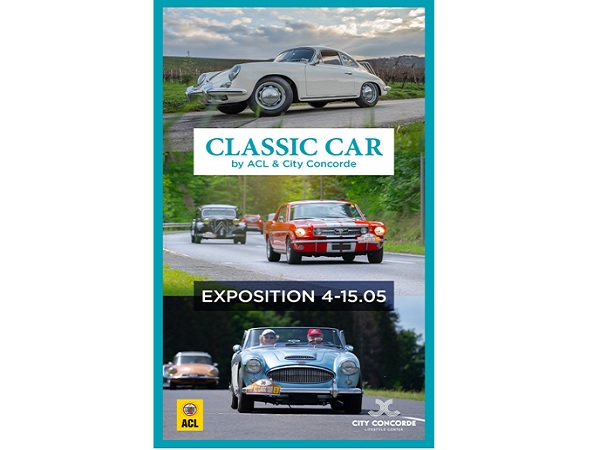 Credit: ACL
ACL has announced an upcoming classic car exhibition running from Thursday 4 to Monday 15 May 2023 at City Concorde shopping centre in Bertrange.
A dozen "old timers" built between 1952 and 1985 will be on display. Aston Martin, Autobianchi, Jaguar, Ford, Porsche or even Peugeot and Renault, popular manufacturers of the last seven decades, will be represented at the first edition of the "Classic Car Expo" at City Concorde.
The exhibition will also introduce the ACL Classic Car Rallye which will take place on Thursday 18 May 2023, on Ascension Day.
"At the ACL Classic, we see this first collaboration with the City Concorde as a showcase to highlight our rally of vintage vehicles but also our know-how in terms of preserving these testimonies of the past", emphasised the manager of the ACL historic vehicles department, Frank Maas.

ACL will also have a stand at the exhibition and will present the services it offers every weekday from 10:00 to 14:30 and from 16:00 to 18:00 and on Saturdays from 11:00 to 18:30.