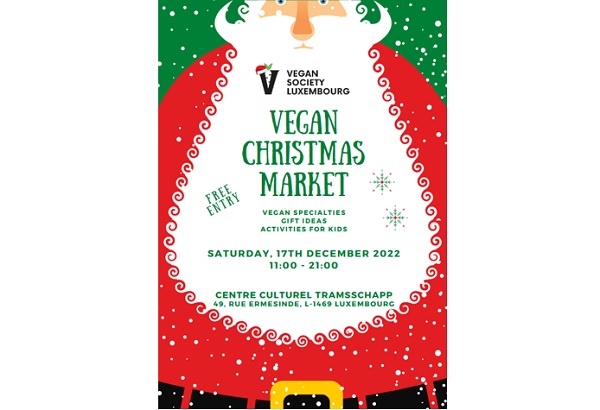 The Vegan Society Luxembourg (VLS) asbl has announced that it is organising its own vegan Christmas market on Saturday 17 December 2022 between 11:00 and 21:00 at the Tramsschapp in Limpertsberg (49 Rue Ermesinde).
the VLS has a mission to shed light on the benefits of veganism on animal welfare, the environment and one's health.
A good number of Luxembourg traders who offer vegan products will be present (catering, wine, cosmetics and body care, clothing, gift ideas, etc.). According to the VLS, more and more people in Luxembourg are interested in the subject of veganism and it will provide information on this subject to those interested.
Free entry with children's activities.
For further details, see https://m.facebook.com/events/tramsschapp-49-rue-ermesinde-l-1496-luxembourg/vegan-christmas-market/793125295347451/