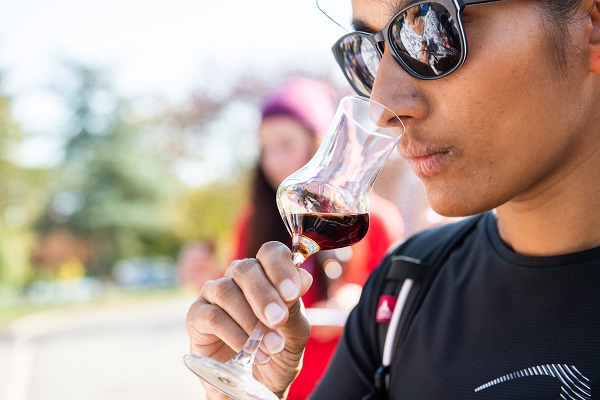 Credit: Visit Moselle
Visit Moselle has announced that this year's edition of "D'Miselerland brennt!" will take place on Saturday 22 and Sunday 23 October 2022.
For over eleven years now, distilleries in Luxembourg's Moselle region have been inviting visitors to their traditional "Distillers' Day", officially called "D'Miselerland brennt!", to present the cultural and culinary richness of their distillates.
For the second time, this event is being extended across national borders and will be held in parallel in the German Moselle region this weekend under the motto "Die Mosel brennt!". This year, distillers will again be able to present their products across the border and highlight their distilling culture. The programme on both days, with visits, entertainment, walks and culinary highlights, is customised by the distillers and can be found on their respective websites or social media pages.
The doors of Luxembourg's five distilleries in the region (more information: https://www.visitmoselle.lu/en/wine-terroir/distillery) will be open on Saturday between 14:00 and 18:00 and on Sunday between 11:00 and 18:00.
The popular "Trüffen aus dem Miselerland", chocolate truffles from the Moselle region filled with a fine drop from each distillery, created together with the Pâtisserie Hoffmann to celebrate the 10th anniversary of the Distillers' Day, will go into production again this year and can be purchased from the distillers on site.
Some distilleries will also be distilling live and refreshments will be provided.