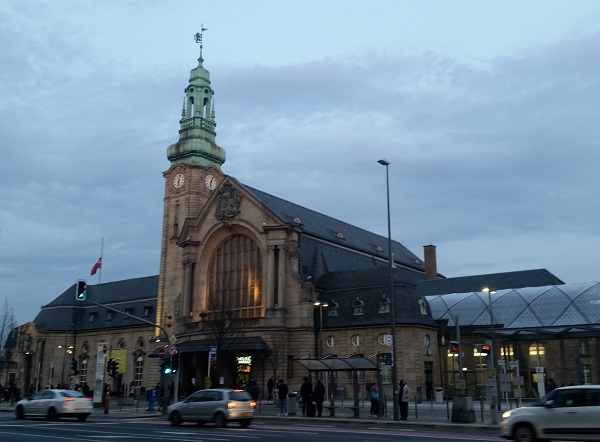 Luxembourg railway station; Credit: Jazmin Campbell
The City of Luxembourg (Ville de Luxembourg - VdL) and the Ministry of Internal Security have confirmed that a public consultation on the current security situation in the Luxembourg-Gare district is being organised on Wednesday1 December 2021 at 18:30 in the Gare sports hall (29 Rue de Strasbourg).
During this meeting, Luxembourg's Minsiter of Internal Security, Henri Kox, will also present the measures under the responsibility of the Ministry of Internal Security resulting from measures on the problem of drug-related crime in Luxembourg. This package of measures will also be in the spotlight at regional conferences during which Minister Kox and fellow government ministers will present the various measures to the public. These conferences are planned in Luxembourg, Esch-sur-Alzette and Ettelbruck, with the first regional conference scheduled to take place on Wednesday 12 January 2022. The dates of the other two conferences will be communicated later.
From Sunday 21 November 2021, all households in the Gare district will receive invitations to participate in this upcoming public consultation. Interested persons must then register by Monday 29 November 2021 inclusive.
The meeting will be subject to the CovidCheck regime. Therefore, all participants must bring a certificate of COVID-19 vaccination or recovery, a certified negative rapid antigen test not older than 48 hours or a negative PCR test not older than 72 hours.
Direct translation into French and English will be available, and sign language translation and ancillary accessibility features will be available upon request.