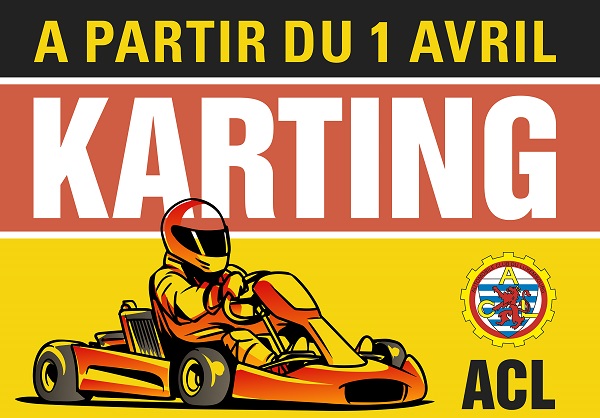 From this year, the Mondercange karting track has been part of the activities of the Automobile Club du Luxembourg (ACL) which intends to continue the tradition established by the Milani family, which for many years was the soul of the site.
From 1 April 2021, thrill seekers will once again be able to take advantage of the facilities at the Mondercange karting site, taken over by the ACL and where all new karts for children and adults await, to rent with family, friends or event for a business activity.
"It is important for us to continue the family spirit so appreciated by visitors and regulars. This is why Nathalie, Séverine, Jérôme and Jonathan, familiar figures of the place, will continue to welcome drivers in the warm atmosphere and the good-natured atmosphere that has made this circuit so successful with young and old since 1974.", explained Jean-Claude Juchem, director of the ACL.
The Mondercange circuit is also the possibility for licensed drivers to use the track at the times reserved for them, in the footsteps of their internationally renowned predecessors, such as Michael Schumacher, Jarno Trulli and many others who have used the facilities there.
Fabien Recht, technical manager of the karting track specified "of course, all health measures have been taken to ensure the safety of everyone, on and around the track: the equipment provided is disinfected after each use and an online reservation system will be available soon to manage the crowds while respecting the rules in force."
The Mondercange karting track is open from Tuesday to Saturday from 10:30 to 12:30 and from 13:30 to 18:30, and offers preferential rates for ACL members and for holders of the old access card to the Mondercange site.
For further information and reservations, see www.acl.lu/karting or tel: 379001