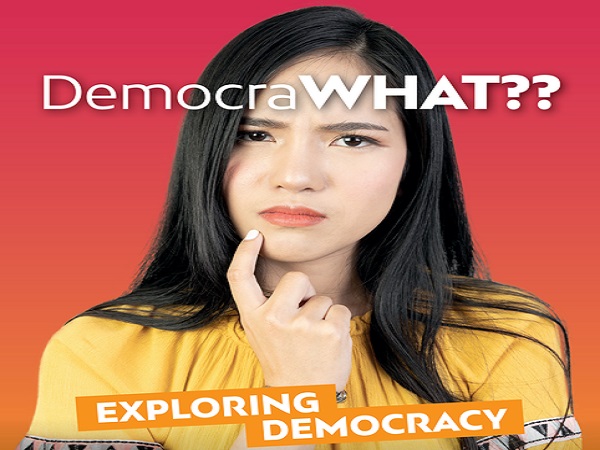 The new exhibition "Den DemokratieLabo", created by the Zentrum fir politesch Bildung Foundation (ZpB), will be on display at Neumünster Abbey (neimënster) in Luxembourg-Grund from 27 March to 9 May 2021.
Den DemokratieLabo is a multilingual (English, French and German) interactive exhibition. Like a real laboratory, it is a space for experimentation, discovery and analysis. The object observed here is democracy. Visitors reflect on their ideas of democracy, their convictions and experiences. The exhibition invites discussion on questions around the diversity of Luxembourg society and the workings of the political system. The questions addressed revolve around identity and prejudices, freedom, inequalities and justice in Luxembourg. The emphasis is not on the institutional aspect of democracy, but on the interpersonal and social side.
The official opening will be held on Friday 26 March 2021 at 18:00.
Den DemokratieLabo is open to the public from 27 March to 9 May 2021, everyday from 10:00 to 18:00, in the vaulted rooms at neimënster. Entry is free.
The exhibition is suitable for visitors aged 12 and up.