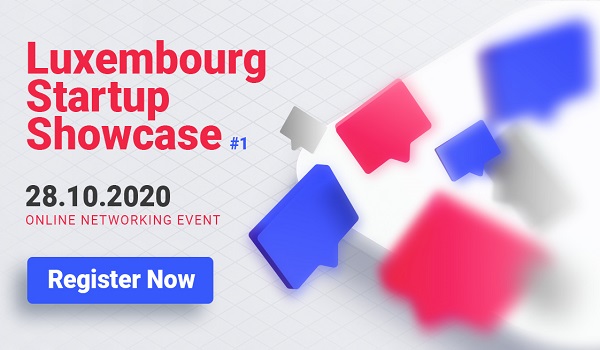 Silicon Luxembourg has announced the first edition of the Luxembourg Startup Showcase, an online networking event taking place on Wednesday 28 October 2020, from 10:00 to 18:00.
This event allows participants to meet one another from the comfort of their home, gain visibility for their company and identify new business opportunities and / or strategic partnerships. Startups, corporates, investors, institutions and partners will be present.
Participants will have eight hours to organise as many meetings as possible.
The following companies have already confirmed their presence: Expon Capital, Encevo, LBAN, The Faktory, House of Startups, Luxinnovation, Paul Wurth InCub, Marks & Clerk, Finimmo Luxembourg, Yuzer, Paladium, Mama Shelter, Pinege, Vizz, TiQuest, Fintocat, Ellipsys, Evvos, Be Ys, Blanco, Immunizer, Amsol, No Big Deal, Vocally and Kidola, among others.
The cost of attendance is €50 and tickets can be reserved on www.weezevent.com/luxembourg-startup-showcase-edition-1.