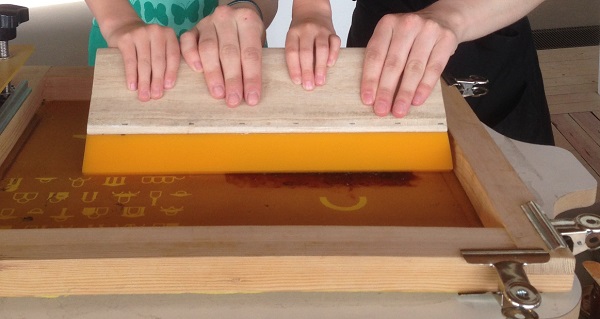 Casino Luxembourg - Forum d'art contemporain has announced its summer activity programme for children and families.
In addition to the Saturday creative workshops, grouped into "large" (children aged 6-12) and "small" workshops (children aged 3-6), children aged 7 and over can participate in three one-day workshops offering an immersion in the world of art and creation. The workshops, which are led by cultural mediators, will take place Wednesdays from from 09:00-12:00 and 13:30 to 16:30. At noon, young participants will have the opportunity to eat a sandwich and dessert at Casino Luxembourg. Supervision is provided for the duration of the break.
Places are limited places and pre-registration is required (deadline: three days in advance) via tel.: 225-045 or email: klik@casino-luxembourg.lu.
Programme
- Een Nuesschnappech mat Pepps on 5 August 2020. Screen printing workshop with Lucie Majerus, designer and mediator at Casino Luxembourg.
- Mam Seegelfliger am Casino gelant on 26 August 2020. Clothing and make-up workshop with Mado Klümper, freelance graphic designer and mediator at Casino Luxembourg.
- Wimpelwerkstatt ou comment fabriquer un fanion on 9 September. Macramé workshop with Corinne Boulanger, art historian and freelance mediator at Casino Luxembourg.
In addition, free guided tours will be given in English, Luxembourgish, French and Germany (max. 15 participants) every Saturday from 5 July 2020.