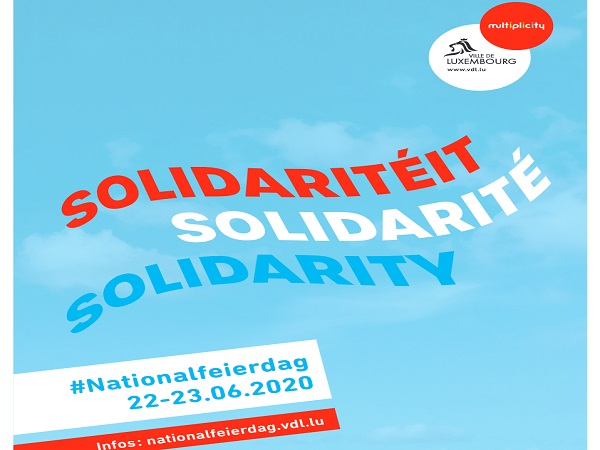 Credit: VdL
The City of Luxembourg has launched the digital campaign "Solidarity" ahead of this year's National Day, which will take place on 23 June 2020 in a different format than usually.
Despite the exceptional conditions and the sanitary measures in force, the City of Luxembourg nevertheless wanted to rally citizens around common values ​​and celebrate National Day this year. To this end, and while respecting social distancing, the City's services have implemented a digital campaign.
Everyone is invited to share their positive messages and thoughts, traditions and memories through various gadgets, distributed in Luxembourg city centre on Wednesday 17 and Saturday 20 June 2020 from 11:00 to 15:00 and at Glacismaart on Sunday 12 June 2020 from 10:00 to 16:00, and to post content on different digital platforms in line with the unifying theme of solidarity.
More information on this digital campaign is available at nationalfeierdag.vdl.lu and on the social networks of the City of Luxembourg.