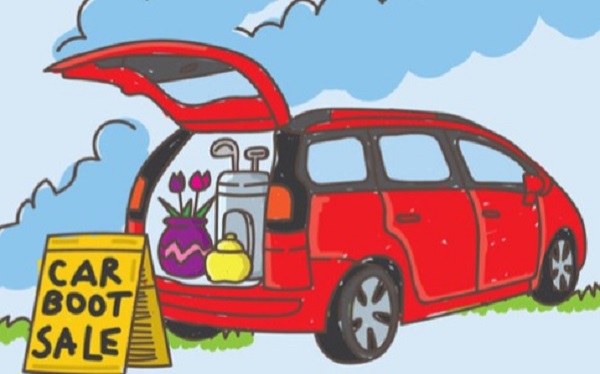 The Annual British Ladies Club (BLC) of Luxembourg Car Boot Sale, one of the highlights of the expatriate social calendar in the Grand Duchy, will be taking place on Saturday 16 May 2020 from 09:00 at Parking Adenauer on Boulevard Adenauer in Luxembourg-Kirchberg.
Now in its 27th year, the Car Boot Sale is open to private vendors selling unwanted second-hand items, such as bicycles, clothes, bric-a-brac, books, toys and furniture, from a table or the boot of their car. Trailers and vans are not permitted under any circumstances and food and drink can only be sold by the Oasis stand. Stall set-up starts at 06:45 and selling starts at 09:00.
Registration for stallholders is open to BLC members from 1 April 2020 and to non-members from 8 April 2020. No bookings will be taken beforehand; payments to be received by 4 May 2020. A spot costs €22 for fully paid-up BLC members (new memberships must be completed and acknowledged prior to booking) and €27 for non BLC members. There can be no refunds in the event of a cancellation, as all profit from the sale of spots is donated to charity.
Payments should be made to the BLC account: BCEE LU59 0019 2855 9485 5000 with the reference "CBS" and your participation number (this will be emailed upon application).
Any offers to help out are also welcome, especially "parking helpers". Parking helpers will need to be on site by 06:45 and will be able to set up their stalls (if they have one) once all the cars are safely in position.
To reserve a spot, volunteer or to receive further information, email carboot@blc.lu. Priority will be given to members of the BLC, and anyone simply looking to bag a bargain can just turn up on the day.
Regarding transport, there will be a red double-decker bus shuttle service to and from the Glacis coach park, running between 09:00 and 16:00, non-stop.