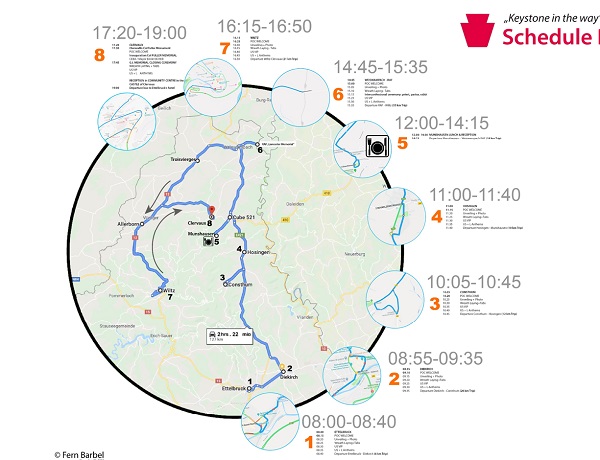 Credit: Fern Barbel
A series of ceremonies will be held across Luxembourg on Sunday 15 December 2019 to mark the 75th anniversary of the country's liberation.
In 2018, a group of regional historians and museum representatives joined forces to create the temporary initiative "Keystone in the Way". The initiative, managed by an organising committee, forms part of the commemorations of the 75th anniversary of the liberation of Luxembourg on two occasions: in 1944/45 and following the "Battle of the Bulge".
Keystone in the Way consists of erecting and inaugurating a series of explanatory panels with multilingual texts, photos and graphics alongside existing memorials to better explain to visitors the circumstances and facts of the winter of 1944-45 in the areas affected. The initiative particularly aims to highlight the role of the 28th US Infantry Division in the defence of the north of the country during the first days of the Ardennes offensive, considerably delaying the enemy advance towards Bastogne. Indeed, the initiative is named after the coat of arms and symbol of the 28th Division.
Now, on the occasion of this anniversary, the organisers will unveil these explanatory panels in turn at successive ceremonies starting from Ettelbruck and ending in Clervaux according to the itinerary and timings below.
These ceremonies mark the 75th anniversary of the Battle of the Bulge in the context of collective memory and will take place in the presence of the descendants and family members of important US figures from 1944/45, as well as the authorities and distinguished guests. A number of wreaths will be laid on this occasion.
Programme for Sunday 15 December 2019:
08:00 Ettelbruck
08:55 Diekirch
10:05 Consthum
11:00 Hosingen
12:00 Munshausen (including lunch & reception)
14:45 Weiswampach
16:15 Wiltz
17:20 Clervaux