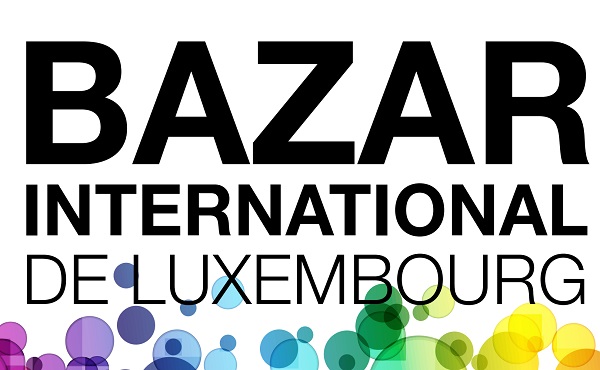 The 59th International Bazaar is being held over the weekend of Saturday 30 November and Sunday 1 December at LuxExpoTheBox in Luxembourg-Kirchberg: this year Brazil's national stand will not be in attendance; however, Spain returns once more.
The International Bazaar is the largest international independent charity event in the country, featuring circa 73 stands, including 58 national stands where visitors can do their holiday season shopping and enjoy food, drink and entertainment from all over the world, whilst supporting charities and helping to alleviate poverty in Europe and developing countries.
During the event, volunteers at the stands will be selling typical products ranging from fashion accessories to art, books, toys, home interior items and festive decorations. It is also the place to indulge in every sort of exclusively imported gourmet food and drink that you can imagine, from all around the world. However, the Bazaar is more than just shopping; visitors can enjoy folk music, national dances and other international entertainment from every corner of the world. It may even be your lucky weekend as 17 stands organise their tombola with many great prizes to be won, including flight tickets: tickets will be on sale during the Bazaar.
Charities
The aim of the Bazaar is to help fight poverty throughout the world. Most of the beneficiaries are organisations based in Asia, Africa and Latin America; however, European and Luxembourgish charities will benefit too. Priority is given to empowering children and women through education, safety and medical care. Charities are selected based on the impact they have on their communities, amongst other objectives. Last year, for instance, €600,000 was distributed to 75 charities worldwide.
In addition, the International Bazaar donated a total of €35,000 to the victims of the tornado in Petange and Bascharage / Käerjeng; of the hurricane at the Bahamas and of the cyclone Idai in Mozambique.
This year, the Bazaar Committee has selected 74 charities that will receive support. Of those, the Dutch organization "Free a Girl" in Nepal has been chosen as the main project. The objectives of this organisation is to prevent the sexual exploitation of underage girls, to protect them from this scourge, to bring to justice those responsible for the human trafficking, to treat and rehabilitate victims, and to raise awareness and involve families and the public in the fight against sexual exploitation of minors and human trafficking.
The financial support of the International Bazaar will be assigned to: Free Victims (repatriation of raped girls); Punishment (legal and judicial assistance); Rehabilitation and Care (education of 150 children and housing in safety shelters) Prevention (awareness campaigns).
Opening times
The event will take place at LUXEXPOTheBOX on:
Saturday 30 November, from 11:00 to 19:00.
Sunday 1 December, from 10:00 to 18:00.
Entry to the Bazaar is free-of-charge. Parking space is very limited, so public transport is highly recommended - a free bus and tram service will run on both days. LuxExpoTheBox will charge a flat fee of €5 at Parking Nord and as well at the covered carpark Süd.
For further details, see www.bazar-international.lu