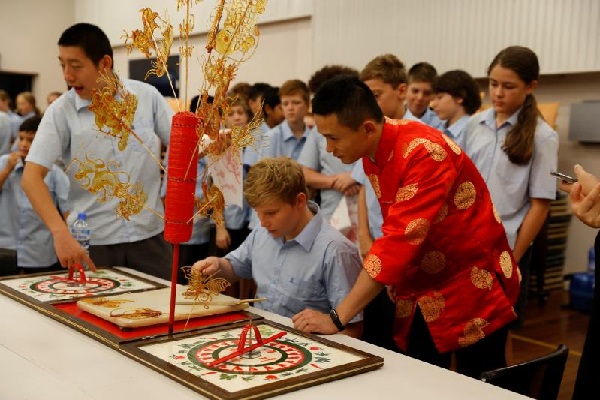 Credit: China Cultural Centre Luxembourg
The China Cultural Centre in Luxembourg has announced that it will be holding a "Chengdu Tianfu Culture" event at the CELO cultural centre in Hesperange on Monday 23 September 2019 from 18:30.
This cultural festival will celebrate the Chinese city of Chengdu, home to the renowned Chengdu Research Base of Giant Panda Breeding, with an exhibition of traditional craftsmanship and a show.
The exhibition, starting at 18:30, will showcase various traditional techniques from the city, namely sugar painting, dough figurine making, bamboo weaving, eggshell carving and shadow puppets. Then, at 19:00, the show will present Chinese-style dancing, singing and acrobatics, such as the "face-changing" dance. The public is welcome to learn and try out the dances.
The event is organised by the China Cultural Centre in Luxembourg in collaboration with the municipality of Hesperange and the Chengdu Municipal Bureau for Cultural, Radio, Television and Tourism of the People's Republic of China.
Admission to the exhibition is free, but prior reservation is required via e-mail: reservation.ccclu@gmail.com, due to the limited number of seats in the cultural centre. Remaining tickets will also be made available at the event.