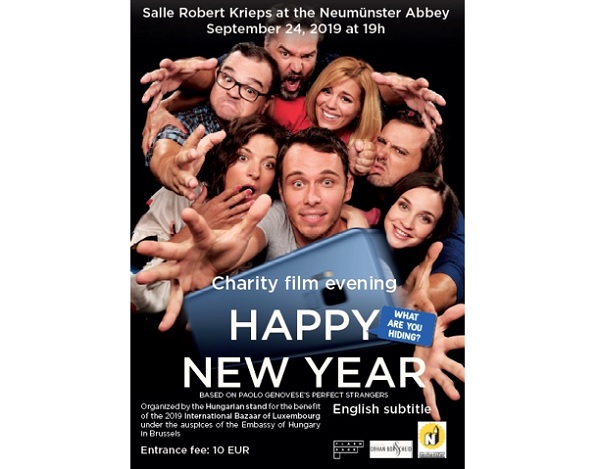 The Hungarian Stand at the International Bazaar is organising a fund-raising film projection on Tuesday 24 September 2019 at 19:00 at the Salle Robert Krieps at the Abbaye de Neumunster in Luxembourg-Grund.
The film being screened is "Happy New Year", a comedy based on Paolo Genovese's "Perfect Strangers".
Synopsis: Seven childhood friends, celebrating New Year's Eve together every year, decide to make their calls and texts public this year as they believe nobody has secrets. Indeed?
Language: Hungarian, with EN sub-titles
The screening will be followed by snacks, drinks and discussion.
Tickets cost €10, available by email: billetterie@neimenster.lu or tel: 262052-444 (2 weeks before the screening).
All proceeds go towards the charities supported by the International Bazaar.