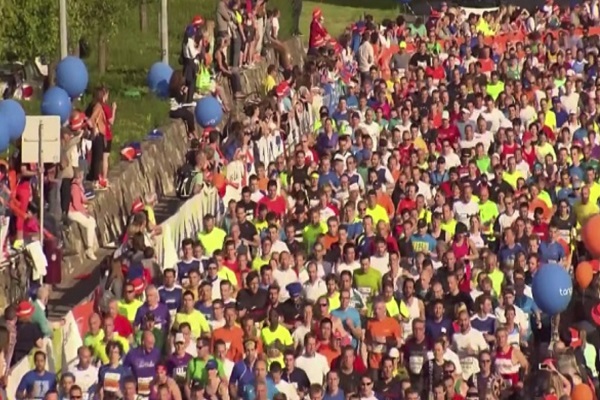 The Ville de Luxembourg (VdL) will once again host the "Roll & Run" event, organised as part of the ING Night Marathon Luxembourg, on Saturday 1 June 2019.
Set up in collaboration with "step by step", organiser of the marathon in Luxembourg, and the association "Back2Sport", as well as with the support of Info-handicap and various other local associations, this year's Roll & Run will close the "TransArdenne Biking Heroes", a three-day race from Liège to Luxembourg co-organised by Back2Sport.
The 2019 Roll & Run will start at 18:10 leaving from Glacis and the finishing point will be located at a key point of the marathon circuit. The race, at a distance of 4.3km and 8.6km respectively, will take participants through the Limpertsberg district. At the end of the race, at 19:24, an "After Roll & Run Party" will take place in Glacis.
The "Roll & Run" is a race open to all, including those not admitted to the regular race for safety reasons, in accordance with the official rules of the ING Night Marathon Luxembourg. Participation is thus open to people with special needs, people with skateboards or scooters and parents with prams. However, electric wheelchairs and other electric vehicles, bicycles and rollerblades are not allowed on the circuit.
Registration for the "Roll & Run" will be possible from Wednesday 13 March 2019 on www.ing-night-marathon.lu. The number of participants is limited to 300 people in total. Each "Roll" person can register together with five "Run" people. A participation fee of €5 per person is requested at registration: the full amount collected will be donated to the "Luxembourg Paralympic Committee".