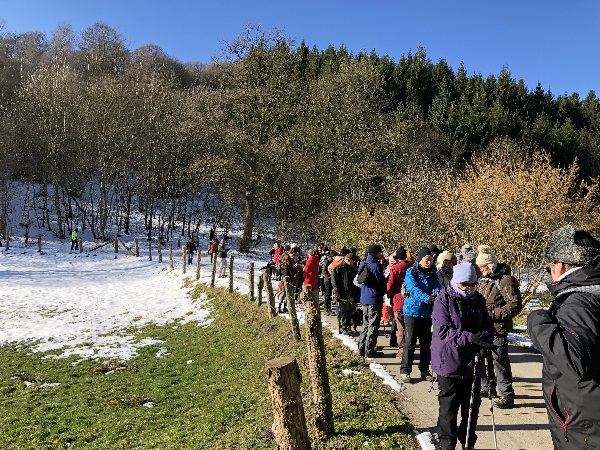 Credit: Robbesscheier
The Robbesscheier nature centre has announced its annual winter hike to take place this Sunday 17 March 2019, departing from Drauffelt train station at 09:30.
This year's hike falls under the motto "Träipentrëppeltour am Eislek" ("träipen" referring to the Luxembourg dish resembling black pudding). Interested hikers will discover the nature of northern Luxembourg in the morning on the way from Drauffelt to Munshausen (9km) and enjoy a homemade mulled wine after two-thirds of the way.
Participants will them enjoy lunch at the Robbesscheier, with the choice of "träipen", "bouchée à la reine" or raw and cooked ham, plus dessert.
The hike will start at 09:30 at the train station in Drauffelt (parking available; arrival train from Luxembourg at 09:09). In the afternoon, the hiking team will return from Munshausen along the Irbach to the train station in Drauffelt (3.5 km). If necessary, a minibus will be available after lunch to take participants back to Drauffelt station.
Registration is required and costs €30 per person (meal included). For more information and registration, contact the Robbesscheier nature centre (1 Frummeschgaass, L-9766 Munshausen) via tel: +352 92 17 45-1, email: info@touristcenter.lu or online at www.robbesscheier.lu.