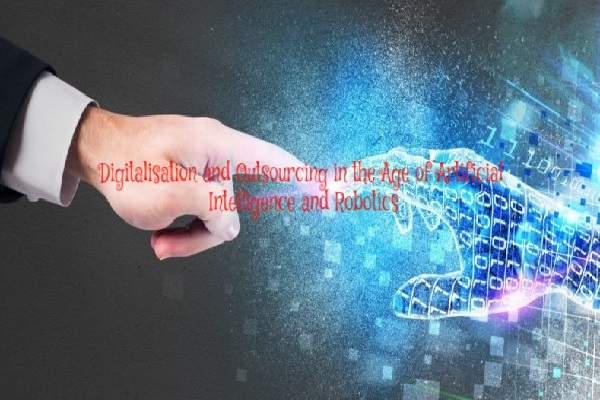 The Indian Business Chamber of Luxembourg (IBCL) has announced the event "Digitalisation and Outsourcing in the age of Artificial Intelligence and Robotics", taking place on 22 November 2018 at 18:00 at the premises of EY.
The event, organised by the IBCL in cooperation with EY, will discuss the challenge posed to outsourcing industry by automation and AI, where digitalisation is no longer merely an option for organisations as they bring new opportunities to organisations to improve customer experience, increase revenue and reduce costs simultaneously
in ways which were previously not possible.

Speaking at the event will be François Thill (Director of e-commerce and Information Security, Ministry of Economy), who will share the Luxembourg government's point of view, as well as Uday Birajdar (CEO & Co-Founder at Automation Edge), who will offer insight into his global experience on how AI and Robotics is a key enabler, and Philippe Evrard (Director of Technology, Lombard Insurance), who will discuss technology as an enabler of Service Excellence.

This will be followed by a panel discussion with Philippe Evrard, Uday Birajdar, Avanish Pathak (CEO, BoticX Lab) and Ajay Bali (Associate Partner, EY).

Registration begins at 18:00 followed by the welcome speech at 18:30 and keynote speech at 19:05. There will then be the panel discussion at 19:25 followed by a Q&A session at 20:00. The event will conclude with a networking cocktail at 20:15.
To register contact the IBCL via email: register@ibcl.lu.