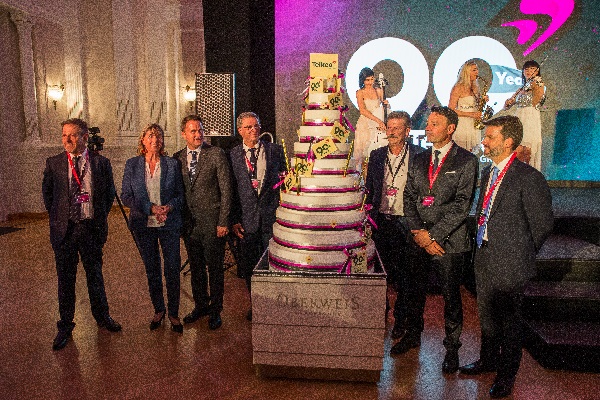 Credit: Telkea
Luxembourg-based telecommunications service provider Telkea celebrated its 90th anniversary on Wednesday with an official ceremony in the presence of Prime Minister Xavier Bettel and the Mayor of the City of Luxembourg Lydie Polfer along with several of its customers.
Telkea, originally called Téléphonie, emerged in 1929, in the period between the two world wars. Somewhat revolutionary at the time, the company was based on the concept of proposing contracts for the hiring of telephone equipment.
"The founders had a real revelation with this idea which was very innovative at the time and has since been taken up by all professionals in the sector", explained Daniel Giler, Director of Telkea.
It was then thanks to the evolution of technology that Téléphonie was able to develop its competences and eventually become Telkea in 2016. In the words of Oliver Penin, Director Sales, Marketing & Solutions: "Today, we are much more than a specialist of the voice. We are also specialised in ICT infrastructure, building security and the telecom operator's profession and contribute fully to the digitisation of the country and its economy."
Despite significant development throughout its 90 years of existence, Telkea has always wanted to remain a company on a human scale, as illustrated by its just over 130 employees. However, with increasingly sophisticated technologies and growing needs, companies in the sector are struggling to recruit. According to Daniel Magitteri, Managing Director of Telkea: "To overcome these difficulties, we favour in-house training and will launch our Telkea Academy very soon".
In addition, Telkea continued its diversification two years ago with the acquisition of Tree Top SA, Treetop PSF and ArianeSoft SA, thus allowing it to ensure critical mass in certain areas and complementarity in others. Oliver Penin described the acquisition as "beneficial to Telkea" before concluding: "Know that we are all convinced that if our seniors have managed to maintain this business for 90 years, it is up to us not to disappoint future generations [as we] continue this adventure".