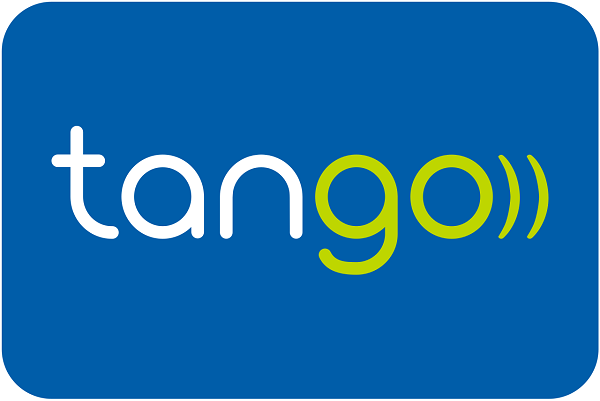 After 12 months of planning, Tango has today announced its VoLTE and VoWIFI certification.
Voice over Long-Term Evolution (VoLTE or 4G Calls) and Voice over Wifi (VoWIFI or Wifi calls) services will be available from 23 July 2018. Customers with compatible devices will be able to take full advantage of these services at no extra charge.
This innovation means a significant increase in quality of service and a solution for the limitations customers experience inside buildings. As complementary services, these two new technological advances will provide an optimized use of smartphones.
The first notable gain is the coverage. VoWIFI ensures better network coverage inside, the Wifi taking over. This feature can be very useful in buildings which have new=generation insulation as well as reinforced concrete which can block the phone waves. This will mark the end of the indoor coverage issues and conversations having to be held near windows to get better signal. In addition, devices will easily be able to switch from one system to another. It will be possible to start a conversation outside and then continue inside with the VoWIFI.
Another advantage is that it will now be possible to make a call while staying connected to the Internet. Until today, calls were only supported by 3G or 2G networks with 4G and 4G+ networks used only for data. In case of a call, the 4G would automatically switch to one of these two networks. By making a call that no longer stops the internet connection, users can now call whilst surfing the net. This will create a whole new realm of possibilities such as file transfers during calls, real-time translation of conversations, video messaging and augmented reality.
The final advantage of these advances is the quality of signal and calls. Thanks to the coding of the voice, Voice over IP type, users can benefit from optimal call quality, high sound definition as well as an almost instantaneous connection.
"These VoLTE and VoWIFI certifications are the result of the work of our entire team. Conscious of many advantages of these solutions, we now wish to integrate them into all of our mobile subscriptions at no extra charge. Our subscribers with a compatible smartphone will all be able to benefit from this breakthrough free of charge," concludes Luis Camara from Tango.

List of compatible devices:
For Samsung: Samsung A6, Samsung Galaxy S8/8 + and S8 dual SIM are already certified, this will be followed by the Samsung Galaxy S9/9 +, S7/S7 Edge, Samsung Note 8, and the generations of Samsung A3, A5, A8, J5, J7.
For Apple: iPhone X, 8/8 Plus, 7/7 Plus, 6S/6S Plus and 6/6 Plus will be certified from October 2018.
Please not that these dates are subject to change.