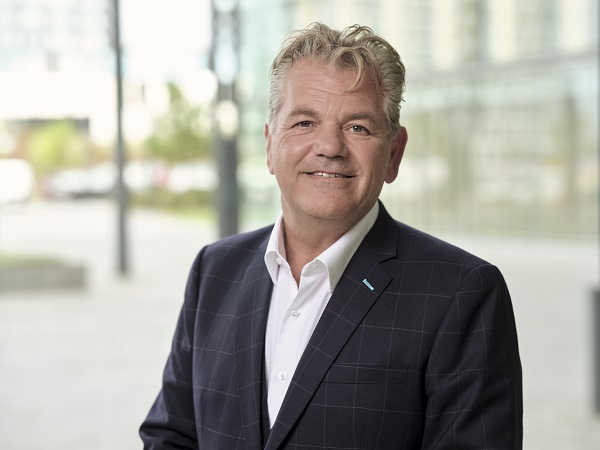 John Parkhouse, CEO of PwC Luxembourg; Credit: Olivier Toussaint
Professional services firm PwC Luxembourg has published its Annual Review 2022, reporting 11% growth for the fiscal year ending 30 June 2022.
PwC Luxembourg has reported a double-digit 11% increase in topline, thereby exceeding the half a billion euros turnover mark (with a record turnover of €543.3 million) for the year ended 30 June 2022. The firm recorded a net revenue of €480 million.
Commenting on this performance, John Parkhouse, CEO of PwC Luxembourg, said: "Despite the turmoil we have seen in recent months, we have witnessed very strong growth across all our businesses - posting a remarkable 11% growth in our turnover, taking our firm comfortably past the half a billion mark (€543 million), and representing €480 million in net revenue". He added: "I would like to thank our clients for their continued trust in our services, our people for their passion and commitment and the broader community for their support and recognition of what we try to bring to our society. Never has it been more important for business, policy makers and society as a whole to work together on providing the stability and access to opportunities which are so important to us all".
PwC Luxembourg's financial year, which spanned from 1 July 2021 to 30 June 2022, started with a shift in the COVID-19 pandemic, where modern medicine allowed for a new normality and a feeling of optimism. Turbulent events however began to impact the firm mostly in the second half of the financial year, with a growing energy crisis and disrupted supply chains, as well as a very strong core inflation, especially in the United States.
Nevertheless, the professional services firm managed to record an 11% increase in net revenue.
The firm's advisory practice (core business) reported growth of 13.9% to €116.5 million and was an important contributor to the overall growth of PwC Luxembourg.
Moreover, the 2022 financial year was another strong year for PwC Luxembourg's assurance practice (core business), with growth of 10.6% to €272.4 million. As with the rest of the firm, the lion's share of this growth is attributable to the alternatives industry. It should, however, be noted that all other industries, except for insurance (as expected due to mandatory audit firms rotation in both 2021 and 2022), have also experienced a robust level of growth.
Turnover from the firm's tax services also grew by more than 9% to €154.4 million.
In addition, 2022 was the third year that PwC Luxembourg aligned its materiality matrix to the work performed by the World Economic Forum (WEF),with the support of the International Business Council (IBC) and the Big Four, a set of common metrics that rest at the heart of long-term value creation. In 2021, the firm had identified its thirteen priority ambitions; 2022 saw the team establish the frameworks, key performance indicators (KPIs) and actions necessary to fulfil the firm's commitment to these ambitions.
With 3,100 employees from 85 countries, PwC Luxembourg is the largest professional services firm in the country. In the 2022 financial year, the firm increased by 5% the gender diversity for each management level to achieve a 40-60 gender balance. It also saw an increase of more than 5% in its "Well-being and Flexibility index".
Regarding climate change, and following the PwC global network's Net Zero 2030 Commitment, PwC Luxembourg continued this year to transform its business model by decarbonising its operations and value chain while also engaging with clients and suppliers to meet these ambitions.
PwC Luxembourg's complete Annual Review 2022 is available at: https://www.pwc.lu/en/about-us/pwc-luxembourg-annual-review-2022.html.