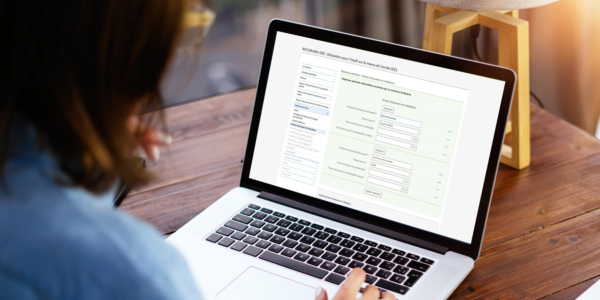 Credit: MinDigital
The Luxembourg Ministry of Digitalisation and Government IT Centre (Centre des technologies de l'information de l'État - CTIE) has announced that a new MyGuichet.lu electronic assistant is available for residents and eligible non-residents to file their personal income tax declaration online, enabled since Monday 7 February 2022.
The assistant guides the users through the various input fields according to their personal situation and the data entered, and automatically calculates the sums of certain fields. It also fills in the list of mandatory supporting documents to be attached.
This functionality is also available on the MyGuichet.lu mobile application.
Taxpayers who opt for collective taxation have the option of co-signing the declaration electronically, with their respective electronic certificates. In addition, it is also possible for users to complete and sign the tax declaration as a private agent for another person, for example their parents, from their own private space on MyGuichet.lu or as a professional agent, for example a fiduciary, can complete the declaration on behalf of their clients.
The MyGuichet.lu tax return assistant is available in French and German.
Explanatory text is available on Guichet.lu to check eligiblility to use the electronic assistant and video tutorials are also available for guidance.