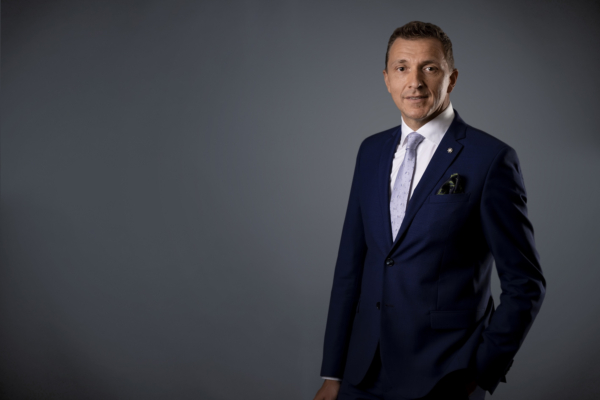 David Capocci, Managing Partner; Credit: KPMG Luxembourg
On Monday 31 January 2022, KPMG Luxembourg announced a 9% growth in revenue for the fiscal year ending 30 September 2021 (FY21), reaching a total net revenue of €257 million.
The growth was witnessed across different branches with Audit expanding 9%, Tax increasing 8% and Advisory up 11%. The firm took note of the growing revenue and decided to review salary packages by 15% on average.
David Capocci, Managing Partner at KPMG Luxembourg, said : "I am very proud of what we've achieved this year through times of unprecedented challenges ... Last year, we recruited more than 500 talented professionals and new Partners across all functions to keep the bar high". He continued "In 2021, KPMG Luxembourg became a certified CarbonNeutral company. To achieve and maintain CarbonNeutral certification, KPMG works with National Capital Partners, leading experts on carbon neutrality and climate finance. We were independently assessed for greenhouse gas emissions and now are reducing our emissions as much as possible by decreasing the number of petrol vehicles in our car leasing fleet and reducing operating consumption through our hybrid working model."
Stanislas Chambourdon, Head of Sales & Markets, emphasised : "One of our major successes was helping our clients to outsource non-core activities on our platforms to better administer investment funds and accounting".
Ravi Beegun, Chief Innovation Officer, commented: "We are investing in new talent on digital transformation, data engineering and new technologies to power our ideas in the new reality. To upskill our leaders and teams' digital skill sets, we are investing in signature firm features such as our Digital MBA program in partnership with Vlerick Business School and "Low Code, No Code" initiatives. We also launched a firm-wide project to transform our own operating model to be more future-ready".