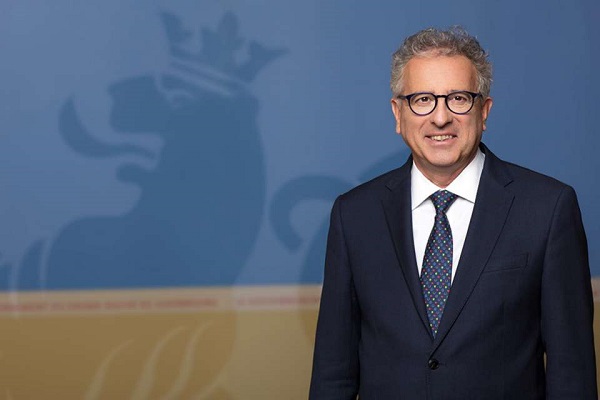 Pierre Gramegna, Luxembourg's Minister of Finance; Credit: SIP / Yves Kortum
Luxembourg's Customs and Excise Agency (Administration des douanes et accises - ADA) has announced the digitalisation of invoicing related to road tax.
As part of the digitalisation of state mail, the owners or physical holders of a vehicle in Luxembourg now have the possibility of receiving their road tax invoices in the form of a PDF.
Luxembourg's Minister of Finance, Pierre Gramegna, commented: "The pandemic encourages us to accelerate our efforts in terms of digitalisation. In this context, I welcome the establishment by the ADA of an electronic invoicing system relating to the tax on road vehicles. This will help to further improve the quality and reliability of the service, making it simpler and more accessible".
In order to activate this service, vehicle owners should sign up for the "eDelivery" mechanism in their Private eSpace on ​​MyGuichet.lu (under the heading "My data / Transport - Road tax (Autosteier)").