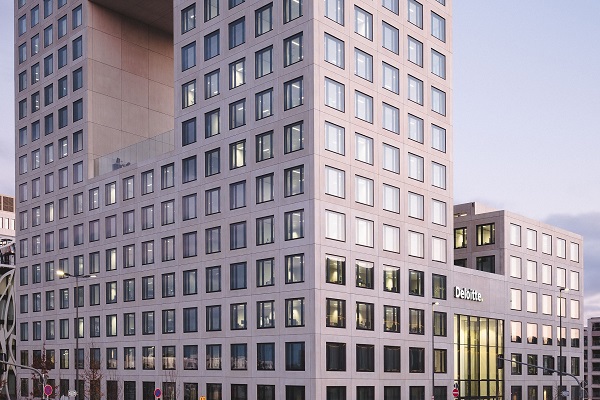 Credit: Deloitte Luxembourg
During its annual press conference, Deloitte Luxembourg announced that its 2020 financial year (FY20) results grew by 3% (compared to FY19) to reach €360 million.
The firm's service lines of Audit and Tax both witnessed growth in their gross revenues, up 8% and 7.5% respectively, whilst that of Advisory and Consulting witnessed a decline of 3.5%.
John Psaila, Managing Partner at Deloitte Luxembourg, and his fellow service line leaders credited this continued success to the firm's multi-disciplinary business model which continues to be a source of competitive strength. Mr Psaila stated: "Marking a decade of constant growth, these annual results demonstrate the capacity of Deloitte to adapt, even in the midst of a crisis. Thanks to our unique multi-disciplinary model and the agility of our people, we continue, year after the year to reach higher. While the pandemic is affecting economies around us, we remain cautious but confident in the market's resilience to further recover and transform".
John Psaila also highlighted Deloitte's wider network as an asset. With over 330,000 professionals worldwide, Deloitte has reported considerable growth on a global scale reaching $47.6 billion in revenue, representing an increase of 5.5% in local currency terms compared to last year.
At the press conference, a strong focus was placed on the response of the firm to the COVID-19 pandemic. John Psaila explained: "The crisis has called for accelerated transformation. Through listening and understanding our clients' needs, we have found solutions harnessing new technologies and digitalisation. It is thanks to our people's agility and resilience that we can proudly say that we adapted to the current reality and continued to serve our clients with distinction. Whilst we acknowledge that we face uncertain times ahead, we choose to see the challenge presented to us by the pandemic as a springboard for change and opportunity".