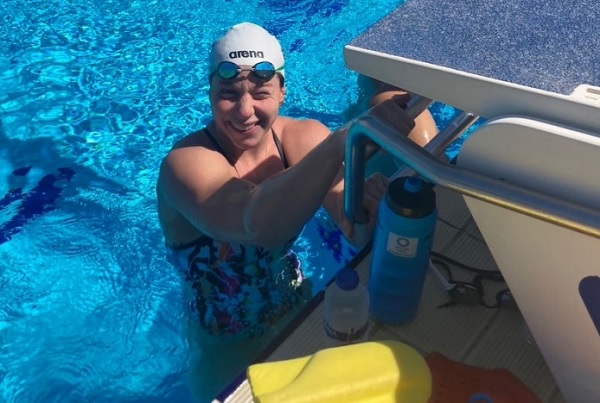 Julie Meynen during the warm-up; Credit: FLNS
On Monday 15 August 2022, day 5 of the European Swimming Championships 2022 being held in Rome Italy, it was the turn of Luxembourg's Julie Meynen to be in action in the pool.
On the occasion of her 25th birthday, it was the day of her return to top-level competition; after a long break for health reasons, she returned to the pool only two months ago.
The time is certainly short for such a return, but the main thing was to resume. The (return to) training process is sometimes long and these few weeks could make the difference in 2024 as part of her Olympic preparation.
The programme of the day include the Women's 50m Freestyle, an event which had seen her shine in Gwangju in 2019 during the world championships. In the last heat, she set a time of 25.65 secs (just two hundredths away from a European Championships semi-final berth). While this is still far from her best time, she did manage to finish in a very respectable 20th place.
On Tuesday, three swimmers from Luxembourg in action: Julien Henx and Rémi Fabiani will participate in the Men's 50m Freestyle and Max Mannes will be in the Men's 100m Backstroke.