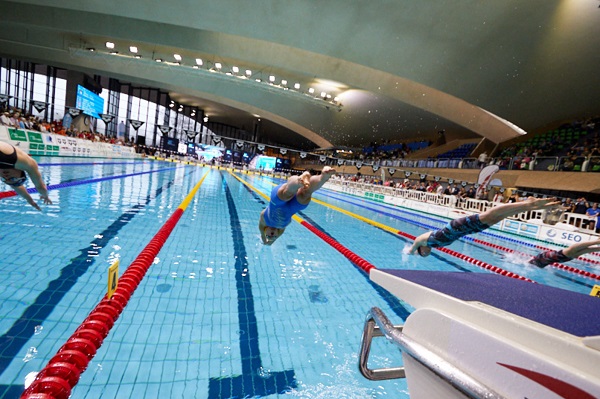 Credit: FLNS
The organising committee of the Luxembourg Euro Meet has announced its decision to cancel the Euro Meet planned for the weekend of 28 to 30 January 2022.
The international swimming competition has been cancelled once again due to the COVID-19 pandemic, particularly in light of the current Omicron wave and the strict legal COVID-19 regulations in place in Luxembourg and surrounding countries.
Euro Meet Director Serge Hollerich noted that "the upcoming Omicron wave is expected to hit Luxembourg in the next few weeks and does not allow us to continue with the organisation of the Euro Meet 2022. This is a very difficult decision to take, and we feel very sorry for all the athletes, volunteers and judges who already registered for the competition. However, we believe that this is the right decision taking into account that the health of everybody is most important in these difficult times".
Marco Stacchiotti, President of FLNS (Luxembourg swimming federation), added that "even if this is now already the second time that we need to cancel the Euro Meet due to the pandemic, we stay optimistic that we will be back stronger than ever with the 2023 edition of the Euro Meet".