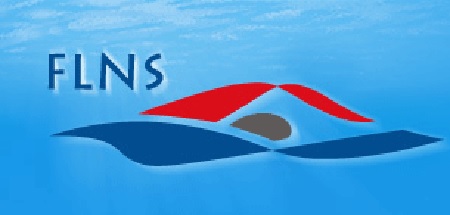 On Saturday 18 December 2021, Team Luxembourg was again in action at the World Swimming Championships in Abu Dhabi.
The short-course competition is held in a 25m pool, not the Olympic-sized 50m pools.
On the third day of competition, the focus was on short distances. In the backstroke sprint over 50m, Max Mannes was 36th out of 49 athletes in 25.30 seconds.
Julien Henx set a best time of the season in the 50m freestyle and just missed the 22-second mark in 22.08. "I'm happy with the race. It was okay for a morning run-up" she stated.
The mixed 4x50m medley relay swam their race in 1:46.12 minutes and finished in 18th place out of 35 teams. Max Mannes was fast out of the blocks and swam 25.21 seconds for his 2 lengths of backstroke; he handed over to Julien Henx who completed the two lengths of breaststroke in 27.88 secs. Julie Meynen set a time of 27.30 secs for her 50m butterfly and Monique Olivier concluded the quartet in 25.73 over 50m freestyle to the finish.
This means that the national record of 1:44.31 minutes, set by Sarah Rolko, Raphael Stacchiotti, Julien Henx and Julie Meynen at the 2015 European Championships in Netanya, is still in place