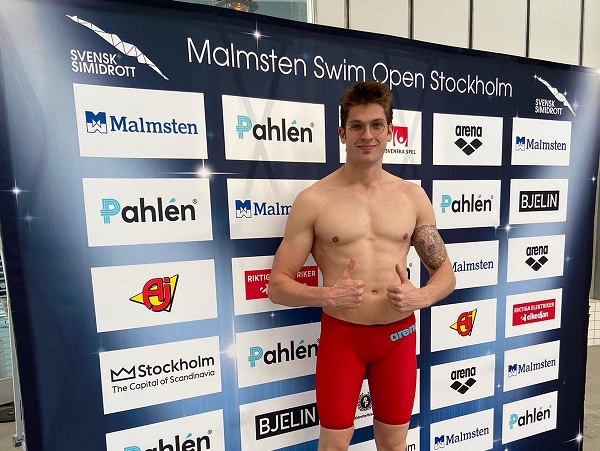 Max Mannes, in Stockholm; Credit: FLNS
The Fédération Luxembourgeoise de Natation et de Sauvetage (Luxembourg Swimming Association) has confirmed that one of its swimmers, Max Mannes, has set a new national record when participating in the "Swim Open" in Stockholm on Saturday 10 April.
23 year-old Max Mannes was swimming in the 100m backstroke: in the heats, he set a new personal best of 56.47 seconds and qualified eighth for the A-final in the evening.
In the final, we was able to further increase his performance, and finished in sixth place in a time of 56.14 seconds, shattering the previous national record set by Jean-Francois Schneiders in 2013 (56.33 seconds).
After the race, Max Mannes said "I was surprised by my performance myself. I haven't trained my backstroke for months, but after the preliminary run I was aware that the record in the final would be possible".