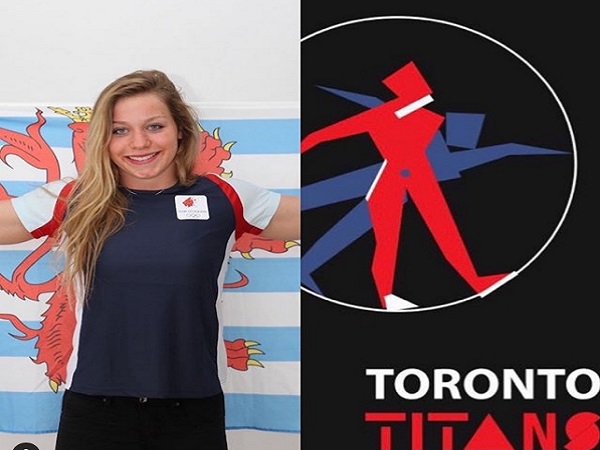 The Luxembourg swimming federation FLNS has announced that the country's best sprinter, Julie Meynen, will be participating in this year's International Swimming League (ISL).
The ISL 2020 will take place in the Duna Arena in Budapest, Hungary, from 16 October to 21 November 2020. Around 300 of the world's best swimmers will compete against each other on the short course in ten different teams. Luxembourg sprinter Julie Meynen has joined the Canadian team "Toronto Titans" and will take part in the competition next weekend in the third preliminary round match.
The semi-finals of the eight best teams will take place in mid-November, before the 2020 ISL Champion is crowned on 21 and 22 November. Under strict security measures with several coronavirus tests being carried out before and after arrival, all athletes and supervisors will be placed in a "bubble" and accommodated in hotels on Margaret Island. Italy's superstar Federica Pellegrini was unable to compete for her ISL team, the "Aqua Centurions", after testing positive for COVID-19 last weekend.
Julie Meynen and the Toronto Titans will compete against the Aqua Centurions, the Tokyo Frog Kings and the Team LA Current in the third preliminary round match on Saturday at 12:00 and Sunday at 17:00. All competitions are broadcast via the live stream: island.isl.global/.
Julie Meynen commented: "After such a long time I can hardly wait to finally swim competitions again and then against the best sprinters in the world. That motivates me and my whole team". She is expected to compete in the 50m and 100m freestyle as well as in the relay races.
There are seventeen individual courses per match, the 4x100m freestyle and length relay for women and men and a mixed 4x100m freestyle relay. Each team sends two athletes or relay teams per route, who fight for points for their respective team. A big focus is on the knockout races that are due at the end of the match. Here the athletes compete against each other in several rounds over 50m until only two swimmers face each other. The winning team of the relay that took place the day before determines which position is swum.