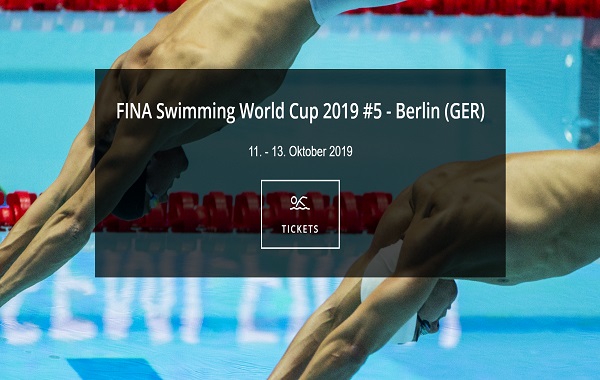 Credit: FLNS (Luxembourg Swimming Federation)
Julien Henx will be representing Luxembourg at the FINA Swimming World Cup in Berlin this weekend (11-13 October 2019).
The 24-year-old swimmer from Dudelange will be among the 273 top athletes from 40 nations to compete in the three-day competition on the 50-metre track at the Europasportpark (SSE).
Julien Henx will compete on Friday in the 50m freestyle (personal best/national record 22.71) and on Sunday in the 50m butterfly (personal best/national record 23.91) events.
Also competing is current overall leader Vladimir Morozov. The Russian swimmer celebrated three wins over 50m and 100m freestyle and 50m butterfly last weekend at the World Cup in Budapest. Hungary's "Iron Lady" and regular guest at the Euro Meet in Luxembourg, Katinka Hosszu, also secured three victories (200m and 400m medley, 200m butterfly) in Budapest and will start off as World Cup leader in Berlin.
Eurosport will be broadcasting the matches on television (from 17:30 on Friday to 16:45 on Sunday).