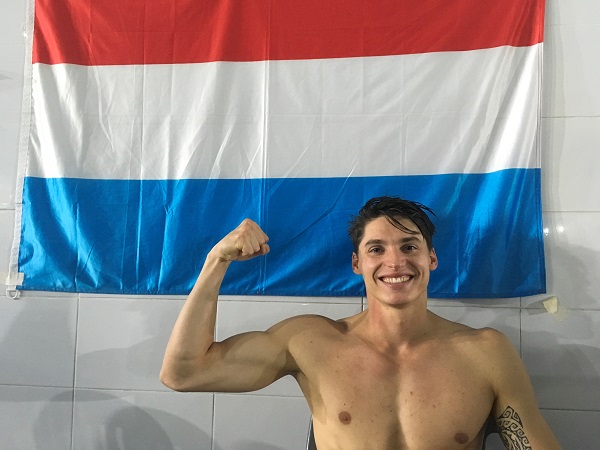 Julien Henx at the Swimming World Championships in South Korea; Credit: FLNS
Sprinter Julien Henx has set a new national record at the World Swimming Championship in South Korea's Gwangju in the Men's 50m Freestyle, where he swam the 9th of 14 heats in a time of 22.71 seconds.
The 24-year-old swimmer from Dudelange improved his old record set in the Games of the Small States in 2017 in San Marino by a tenth of a second.
"I was extremely excited about the race, I really wanted to swim my best time, I succeeded," said the sports soldier after his race.
In the overall classification, Julien Henx improved to 42nd place among 130 competitors.