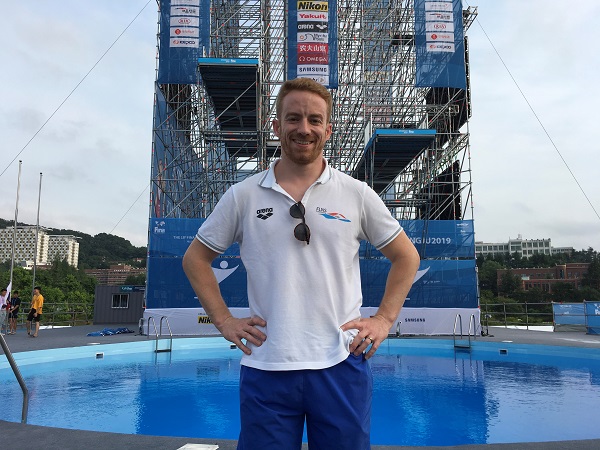 Alain Kohl, platform diver; Credit: FLNS
On Wednesday, the second part of the Men's Platform Diving competition at the Swimming World Championships in South Korea took place.
Luxembourg's Alain Kohl was in a promising position to reach the finals of the top twelve jumpers as he was lying in 14th place after the first two rounds on Monday.
With a very good triple somersault with one and a half turns (difficulty level 3.6), the 36-year-old even improved to 13th overall with 236.30 points after the third round.
Unfortunately, he missed the finals of the top twelve jumpers by eight points.
"I qualified for the World Cup when I was ranked #24 and am now thirteenth, so I am very satisfied. Especially since the level was much higher than in 2017 in Budapest. I was able to leave behind some favourites, such as Artem Silchenko, Cliff Diving World Champion 2013," Alain Kohl was pleased.
The new world champion was the Briton Gary Hunt with 442.20 points.