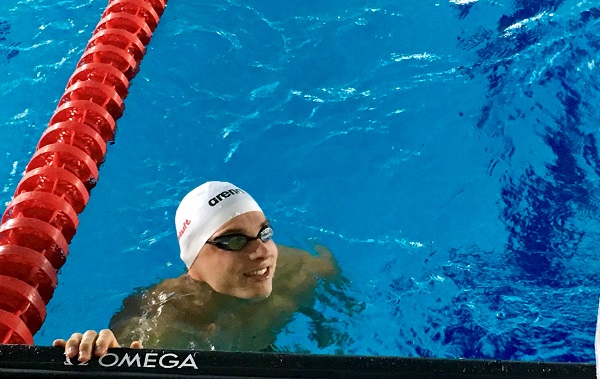 Julien Henx, FLNS; Credit: FLNS
The Luxembourg Swimming Association currently has six athletes at the World Swimming Championship in Gwangju, South Korea; on Sunday 21 July, two members of the national team set new national records: Julien Henx and Monique Olivier gave the Luxembourg national team a perfect start in the swimming world championship.
Sprinter Julien Henx opened the competition from a Luxembourgish perspective. In the seventh of ten heats in the 50m butterfly the 24-year-old swam in 23.91 secs to finish fourth in his heat and improved his national record set in the French championships in 2018 by five hundredths of a second. In the final classification he was ranked 28 out of 94 competitors, an improvement of eleven places compared to the entry list and his best ever World Cup placing.
"I felt very well right from the start, I did not see anyone next to me breathing for 35 metres, that's a good sign. Even at the stop, I arrived well. All in all, I am very satisfied", said Julien Henx after his first World Championship race.
A little later, Monique Olivier was the second Luxembourg swimmer to comete, this time in the 400m freestyle. The 21-year-old was in the second of five heats and was in the favourite 4th lane. She recorded a time of 4:14.29, a new national record time. Her previous best time of 4:15.24 was set in the 2015 World Cup in Kazan. In the final placement, she was in 22nd place out of a total of 43 swimmers, also her best result in a World Cup.
"I was scared to look at the scoreboard and read another 4:17. When I took off my goggles and saw the time, I was overjoyed. I have not been that fast for four years. That gives me confidence for the 200 metres on Tuesday."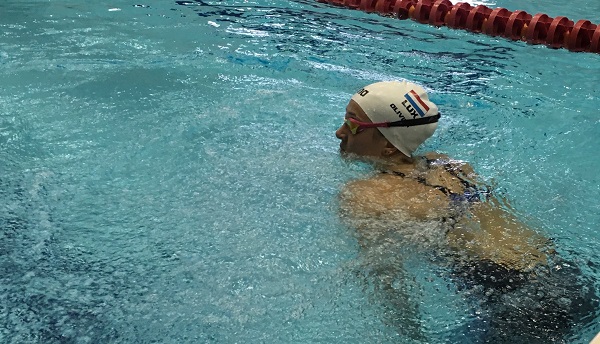 Monique Olivier, FLNS