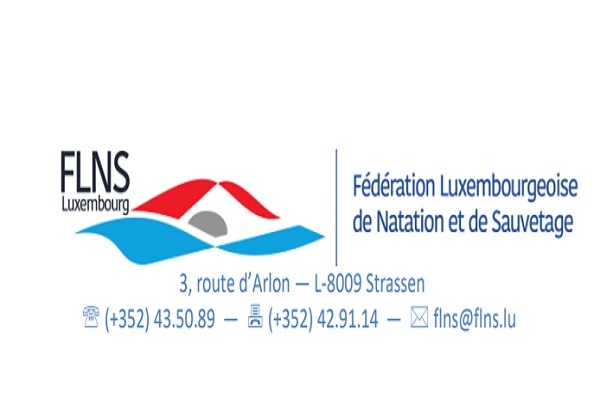 Credit: Luxembourg Swimming Federation (FLNS)
Led by three-time Olympian Raphael Stacchiotti, a team of ten Luxembourg swimmers will be competing at the German Open in Essen from 10 to 12 May 2019.
On the one hand, the competition in Essen is a final form test before the Games of the Small States of Europe in Montenegro later this month. On the other hand, this is an opportunity to qualify for the Junior European Championship in early July in Kazan, Russia.
This is the case for Bob Sauer, who hopes to qualify in Essen or at the latest in Montenegro for the championship. The 17-year-old is still missing three hundredths of his time (52.41) in the 100m freestyle for the ticket to Russia.
For their part, teammates Raphael Stacchiotti, Yann Van Den Bossche, Jacques Schmitz, Jacqueline Banky and Lou Jominet will test their form for the games in Montenegro (26 May to 2 June 2019).
In addition to the Luxembourg team, 650 athletes from 77 German clubs and the Astana Swim Team from Kazakhstan will be competing in Essen this weekend.