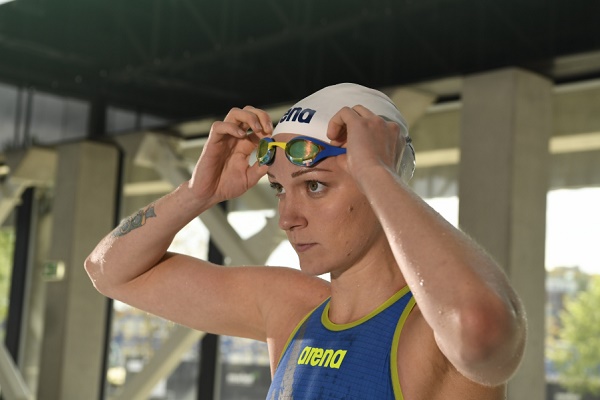 Credit: FINA
Swedish Olympic champion and four-time world record holder Sarah Sjöström is set to compete at the Euro Meet swimming gala in the Coque, Luxembourg from 25-27 January 2019.
Sarah Sjöström won her first of a total of 14 European Championship titles (50m pool) in 2008 in Eindhoven, with a time of 58.44 seconds in the 100m butterfly rac. Today, the 25-year-old holds the world record time of 55.48 seconds - achieved during her Olympic victory in Rio de Janeiro in 2016.
As a successful sprinter, she also holds the world records for the 50m butterfly (24.43s), 50m freestyle (23.67s) and 100m freestyle (51.71s) - the last two achieved at the World Championship 2017 in Budapest.
At the Euro Meet 2017, Sarah broke the records for all freestyle and butterfly sprints, once during the preliminaries and again at the finals. In 2018, she smashed the 100m Butterfly mark again. Now the Swedish sprint star is set to shine once again at this year's Euro Meet in Luxembourg. Her main competition in the backstroke sprints is thought to be Georgia Davies. Since her European Championship title last year in Glasgow, the 28-year-old athlete from Wales has held the European record in the 50m backstroke with a time of 27.21 seconds.
High tension is guaranteed at the 21st Luxembourg Euro Meet later this month in the Coque