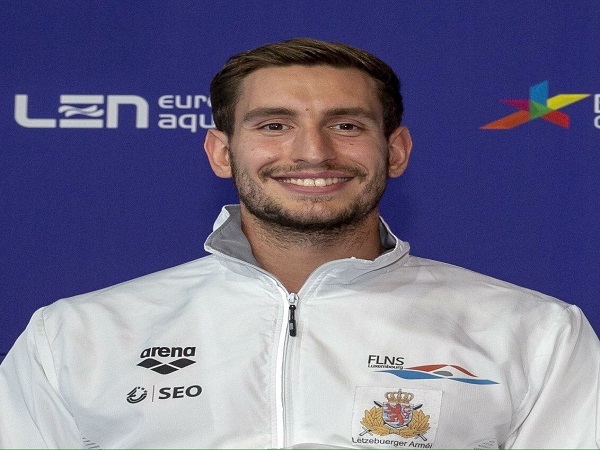 The third day of the 2018 FINA World Swimming Championships in Hangzhou, Luxembourg swimmer Raphael Stacchiotti completed the 200m breastsroke in the second fastest time of his career.
Stacchiotti had a double start with the 100m medley and 200m breaststroke races in China. The Ettelbrücker ranked 22nd in the medley race with a time of 54.44 seconds, just under the 53.64 seconds needed to make the semi-finals for the best 16 swimmers. He went on to complete the 200m breaststroke in just 02:10.36 minutes, just behind his fastest time of 02:08.28 minutes in the 2015 national championships.
The young Luxembourger commented: "In the medley I clearly lacked the explosiveness, my focus is on the 200 metres. Still, it's a little annoying to miss the semi-finals, especially since it was within my best time" He added that he was nonetheless pleased with his 200m breaststroke result.
Fellow Luxembourg swimmer Julien Henx meanwhile ranked 48th among 124 competitors in the freestyle sprint, which he completed in 22.29 seconds.