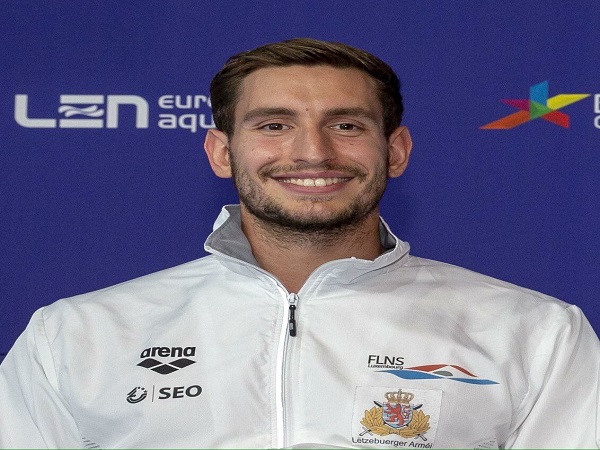 Credit: FLNS
Luxembourg swimmer Raphael Stacchiotti has come in 14th place in the semifinals of the European Championships in Glasgow.
Following uncertainty over his place in the European Championships semi-finals, Raphael Stacchiotti was confirmed as the Grand Duchy's competitor. On Sunday evening, the Ettelbrücker swam to 14th place in the competition's 200 metres, having climbed to the lead in 2 min. 01.99 seconds.
Fellow Luxembourg swimmers Monique Olivier and Julien Henx also saw success at the European Championships in Glasgow. The former had her first 200m freestyle debut yesterday. Halfway through the race, she was still on course for her national record, until her technique became unstable and she lost a crucial second on the last lap.The 20-year-old was satisfied with her performance in any case.
Meanwhile, Julien Henx remained in the championships for the second time in his career under the 24-second mark with a time of 23 min. 99 seconds in the 50m butterfly. The Luxembourger missed his national record by a mere three hundredths of a second. The athlete is now focusing his attention on the 50m freestyle race taking place tomorrow.