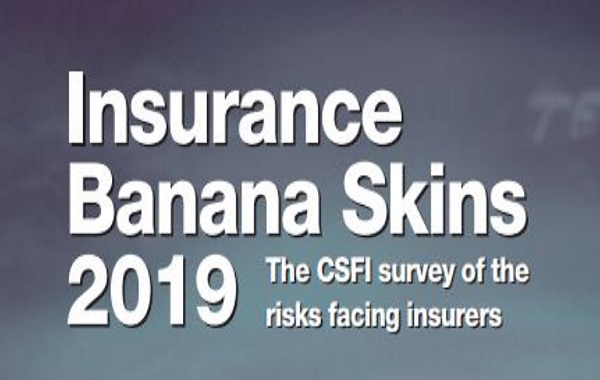 Credit: CSFI; PwC
The second edition of a survey charting the top risks in the global insurance sector, has highlighted investment performance, guaranteed products and regulation as the three biggest concerns for insurers in Luxembourg.
The latest edition of the Centre for the Study of Financial Innovation (CSFI)'s "Insurance Banana Skins" survey, conducted in association with PwC, interviewed 927 practitioners, regulators and observers of the insurance industry across 53 territories. Its aim is to understand what insurance stakeholders see as the biggest industry threats over the next two or three years and their order of significance.
A record number of participants (27 stakeholders) from Luxembourg contributed this year, with insurers in the Grand Duchy citing investment performance, guaranteed products and regulation as their top three concerns. These differ markedly from the rest of the world's insurers who listed technology, cyber risk and change management as their biggest concerns.
Matt Moran, Insurance Industry Leader at PwC Luxembourg, explained: "Contrasting views of key concerns for Luxembourg players compared to global respondents is not totally surprising". He went on to discuss how this relates in part to the specifics of the Luxembourg insurance market but also reflects the fact that other territories have needed to embark on more radical transformation earlier in the cycle.
Technology appeared for the first time in 2017 and moved from number three to the top spot in the global survey. However, whilst just number 6 in Luxembourg, Matt Moran believes the trajectory of this concern will continue to rise locally: "The need to enrich client experience, including digital transformation, and also to reduce the "cost-to-serve", points Luxembourg insurers towards further investment in technology".
Nevertheless, according to PwC, Luxembourg's distinct perception on some risks like climate technology and human talent could mean that insurers in the Grand Duchy are either overlooking these risks or they are confident in their plan to address them.