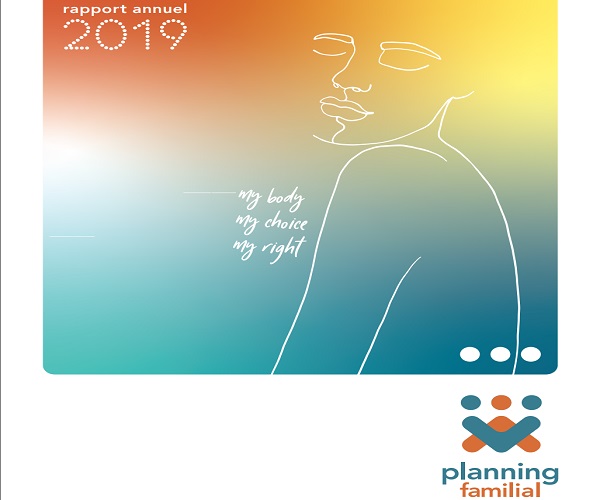 Luxembourg's family planning service, Planning Familial, has published its activity report for 2019; last year, the service's three centres responded to 33,532 requests.
In 2019, as well as responding to over 33,000 requests, the three family planning centres in Luxembourg City, Esch-sur-Alzette and Ettelbrück received almost 3,200 clients and trained and informed 4,910 people in the areas of emotional and sexual health. Medical, pyschosicial and sexological consultations increased by 12% last year.
During the confinement period, the centres remained open to respond to urgent requests and to remain attentive to the needs of the population. Now that confinement is over, the service has assured that it will continue to support those who suffer the have long-term consequences of the crisis on their reproductive, emotional and sexual health.
Ainhoa Achutegui, President of the Board of Planning Familial, explained that the pandemic has had a devastating impact on access to healthcare and psychosocial support structures, as well as the livelihoods and well-being of all. She stated: "The pandemic is worsening inequality among women as well as discrimination among other marginalised groups such as people with disabilities, LGBTIQ+ people and those living in extreme poverty. This [COVID-19] disease clearly risks undermining the fundamental rights of women, among others".
Some of the service's major achievements in 2019 included the reduction of VAT on feminine hygiene products (from 17% to 3%) and the announcement of reimbursement of contraception for those who use it, regardless of their age. The service also modernised its new statutes and rebranded the Mouvement Luxembourgeois pour le Planning Familial et l'Education Sexuelle as Planning Familial. Last year saw the Esch centre move from 12 Rue de l'Alzette (where it was located for 25 years) to its new renovated and well-equipped premises at 2-4 Rue Ernie Reitz. Planning Familial also launched the website www.macontraception.lu.