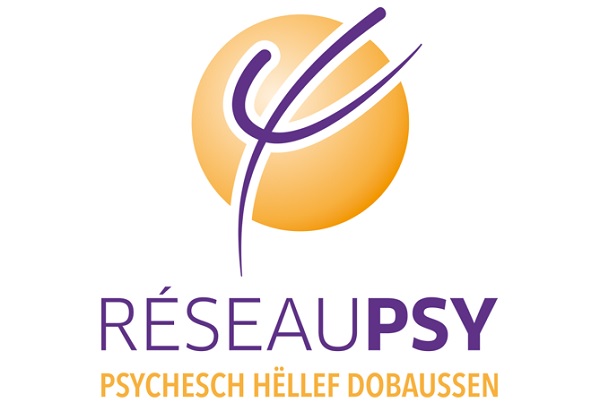 Reseau PSY;
The Réseau Psy – Psychesch Hëllef Dobaussen a.s.b.l. (psychological assistance network) - is celebrating its 30th anniversary with events on 17 and 18 May 2018.
The network is an outpatient psychiatry service that helps those affected by psychiatric illness, both directly and indirectly, and is supported by a team made up of psychiatric doctors, psychologists, social (hygiene) assistants, psychiatric nurses, occupational therapists, secretaries and educators.
Thursday 17 May 2018 at the Kulturcafé in Grevenmacher (at 18:30):
• Ciné-debate on the documentary "Healing Voices"
Friday 18 May 2018 at the Kulturfabrik in Esch-sur-Alzette (from 09:00):
• Training day led by REV France and Netzwerk Stimmenhören
• Opening of the exhibition of the association and musical programming
• Address by the Minister of Health Lydia Mutsch (16:00)
• Wine reception
Depending on an individual's situation, the network looks for ways to bring about constructive changes, develop the individual's resources and skills, increase their independence and how better understand and live with a psychiatric illness, prevent relapses and hospitalisations, reduce social isolation, i.e. to increase one's quality of life.
See www.reseaupsy.lu for details.