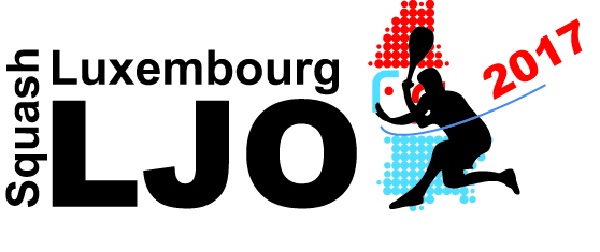 The 7th Luxembourg Junior Squash Open will be held from 21-23 April 2017 at Top Squash in Sandweiler.
The Luxembourg Junior Squash Open tournament is part of the European and World Junior Squash circuit and this year, the European event has attracted an impressive range of participants, with 102 entries from 10 different countries in the boys' and girls' categories from Under 13's to Under 19's, including nine European Top 20 and three European Top 10 players.
As well as being a tournament, the event aims to promote squash and is an opportunity to raise donations to financially support the Luxembourg Junior Squash Federation Program 2017-2018, which includes 30 juniors spread over three skill levels, the most advanced of which are being introduced to and supported by the "Sport Lycee".
Spectators are welcome to come and enjoy the squash tournament this weekend, starting on Friday 21 April at 14:00 and continuing through the weekend. The finals will then be held on Sunday from 10:00 (last finals at 14.00).
The tournament is sponsored by the Ministry of Sports, BNY Mellon, Paul Wurth, LuxAirport, Lab Group, SudGaz, Spuerkeess, Maroldt, Rooster Holding and local Squash clubs, namely Petange, Ettelbruck and Communities. Support is also provided by AMS System, Ibis, Top Squash and Voyage Emile Weber.