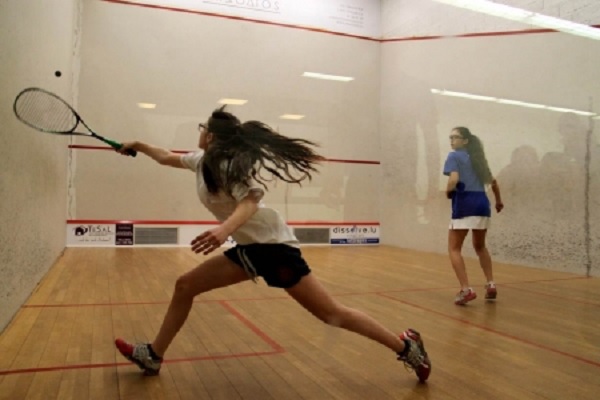 From Friday 8 to Sunday 10 April 2016, the 6th edition of the Luxembourg Junior Squash Open will be taking place at the Top Squash sports centre in Sandweiler.
Part of the European and World Junior Squash circuit, the annual tournament has received 89 entries from 10 different countries, with a player joining for the first time from Qatar. Categories for both boys and girls will range from Under 13 to Under 19.
The event will also present an opportunity to raise funds in support of the Luxembourg Squash Federation Junior Programme 2016-17. The programme incorporates 30 juniors from across three different skill levels, the most advanced of which are being introduced to and supported by the 'Sport Lycée'.
The public is invited to watch the tournament at Top Squash, 25 Rue de la Gare L-5218 Sandweiler. Matches will begin at 16:00 on Friday 8 April 2016, with finals planned for 10:00 to 14:00 on Sunday 10 April 2016. For more information, visit www.ljopen.lu.
Photo by LJOpen