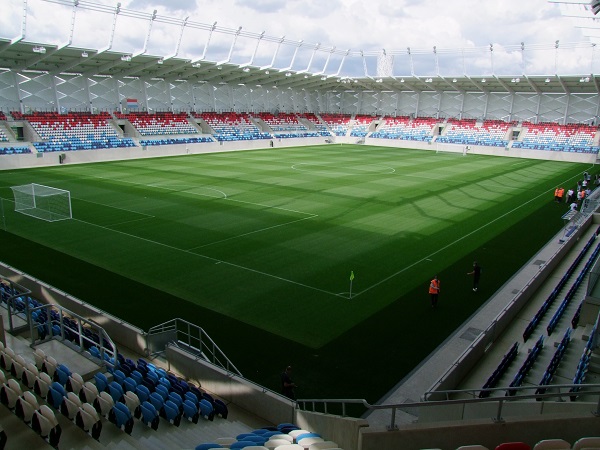 The City of Luxembourg (Ville de Luxembourg) has announced that it is organising an open day at the Stade de Luxembourg on Sunday 26 September 2021.
From 09:00 to 18:00 on 26 September, the sports department of the City of Luxembourg, in collaboration with the Luxembourg City Tourist Office (LCTO), is offering free guided tours of the new national football and rugby stadium. Accompanied by an official guide, visitors will take a behind-the-scenes look at this new state-of-the-art venue where Luxembourg football and rugby teams now compete in international matches. Visitors (groups of up to a maximum of nine people) will have the chance to explore many places which are usually inaccessible to the public, such as changing rooms, press rooms and VIP areas.
Each visit lasts 60 minutes, with tours being given in different languages depending on the groups. Tours depart from "Entrée 1" of the stadium (Route d'Esch / P+R Stade de Luxembourg side). The CovidCheck system will apply, with visitors required to present a vaccination certificate, a recovery certificate or a valid negative COVID-19 test result. It will not be possible to carry out an on-site test.
Registration is mandatory via www.stadedeluxembourg.lu; for tours adapted to people with reduced mobility, register via email: optin@optin.lu.
During their visit, visitors can also participate in the #BeActive Day which is taking place at the stadium on 26 September as part of the European Week of Sport. This sporting event, organised by Luxembourg's Ministry of Sports, is open to all and constitutes a platform to inspire and encourage the public to do regular physical activity. Throughout the day, various clubs and federations will offer sports workshops in which visitors are invited to participate. Further information is available at www.beactive.lu.