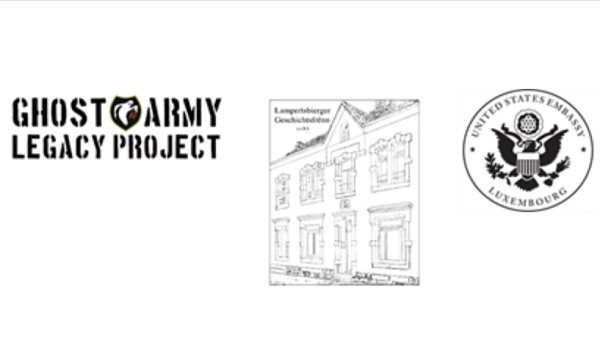 The US Embassy in Luxembourg, Limpertsberg History Friends and the Ghost Army Legacy Project have announced that they are unveiling a monument dedicated to the Ghost Army in Luxembourg-Limpertsberg (162a Avenue de la Faïencerie, L-1511) on Thursday 7 September 2023, from 11:00 to 11:30.
This unveiling ceremony is open to members of the public, who can learn about the Ghost Army, a special US Army Unit that played a key role in the liberation of Luxembourg during the Second World War.
In addition to the public, attendees at this ceremony will include the US Ambassador to Luxembourg, Tom Barrett, and Luxembourg's Minister of Finance, Yuriko Backes, as well as members of civil society and commemorative organisations.
Members of the public are also invited to attend the screening of the documentary The Ghost Army (in English, with French subtitles) at 19:00 that same day at Auditoire BSC 003 in Bâtiment des Sciences on the University of Luxembourg's Limpertsberg campus (same address as above). To reserve seats, send an email to luxembourgPDS@state.gov.