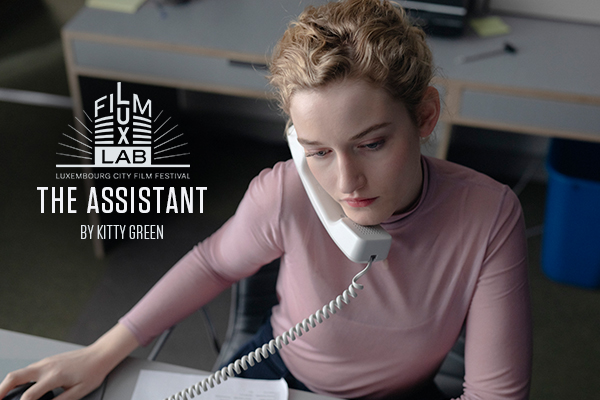 The Assistant; Credit: Filmfreak Distribution
On Wednesday 7 July 2021, Ciné Utopia will host the next LuxFilmLab night with three screenings of Kitty Green's "The Assistant" (Telluride 2019, Sundance 2020), a searing look at a day in the life of a powerful film executive's personal assistant, inspired by the Harvey Weinstein scandal.
Development of the film started in 2017, when award-winning director Kitty Green was working on a documentary feature exploring the complexities of sexual "misconduct" on college campuses. At the same time, a series of shattering exposés levelled allegations of sexual assault across the entertainment industry. As the courage of outspoken accusers inspired women in all industries to step forward and say "me too," Ms Green knew she had found the subject for her first narrative film: not the misdeeds of one person, but the entrenched system that supports the many. Based on copious research, including scores of interviews conducted with a wide array of workers from across several industries, The Assistant is a fictional exploration of one of the most destructive issues in today's workplace, as a low-level employee at a top media company tries to reconcile her own beliefs with a deeply entrenched atmosphere of abuse and exploitation.
The Assistant will be screened at Ciné Utopia in Luxembourg-Limpertsberg on 7 July 2021 at 19:00, 19:10 and 19:20.
Tickets for the three LuxFilmLab screenings (in English with Dutch and French subtitles) are now available on the Kinepolis webshop at the regular rates of Ciné Utopia.
The first Wednesday of every month, LuxFilmLab, a joint initiative by Luxembourg City Film Festival (LuxFilmFest) and Kinepolis, highlights one feature film, chosen in cooperation by LuxFilmFest's Artistic Committee and the Kinepolis programme team. A member of the Artistic Committee introduces the special LuxFilmLab screenings, with the aim of supporting films whose release dates did not allow for them to be selected for the festival itself but whose artistic qualities would very likely have led to their inclusion in the LuxFilmFest line-up.