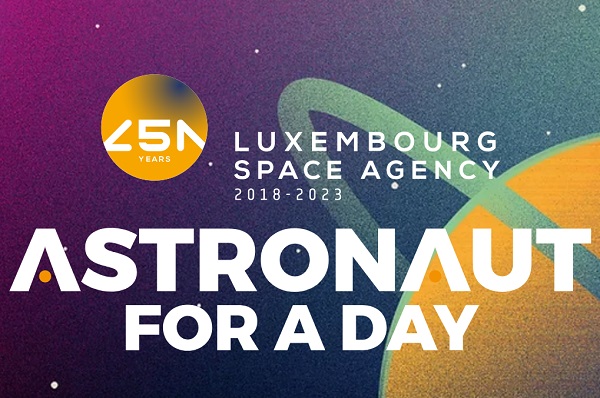 Credit: LSA
The Luxembourg Space Agency (LSA) has announced the extension of the registration deadline for the national competition "Astronaut for a Day", until Friday 7 April 2023.
As part of its fifth anniversary, the LSA is organising this competition, in collaboration with Luxembourg's Ministry of the Economy, the Ministry of Education, Children and Youth and the Ministry of Sport, with the aim of promoting the space industry, particularly among young people.
The competition is open to all young people aged thirteen or over on the date of the flight, who are enrolled in secondary school for the year 2023/2024. According to the LSA, the deadline has been extended to 7 April inclusive, "given the great interest" in this competition.
The different stages of the competition are inspired by the selection process for professional astronauts practised by space agencies around the world. The tests will thus look at logic and physical aptitudes, among other things.
The 25 competition finalists will be selected to be part of the "Astronaut for a Day" class and will become space ambassadors in their school community. They will experience a weightless flight from Luxembourg at the end of September 2023. The competition is now also open to young people over the age of eighteen on the date of the flight.
The registration procedures, the rules of participation which include the calendar of the different stages of selection of the competition and frequently asked questions are available on https://www.astronautforaday.lu/.